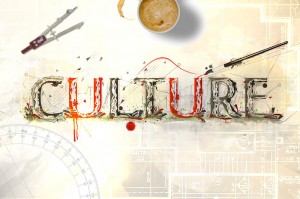 For the past few months, my main focus at Ometria has been instilling a lasting company culture. We are up to nine people now, and hiring to fill the tenth role, and this means that very soon the company culture will come out of my hands and take on a life of its own. At that point, when there are simply too many people, I will no longer really have the ability to control it, and its continued evolution will depend almost entirely on how it is right now within the current team.
The concept of a company culture has only really come to be taken seriously in the past few years. Google has worked hard to position themselves as the company with the most famous one. Free food, massages, laundry – you name it, they have it. The aim is to take away people's irrelevant hassles so that they can concentrate on what they love to do – work for Google. But if you dig a little deeper you'll see that the people who work there will tell you that they are still but a small cog in a giant machine, so although the perks are great, the culture is still fundamentally missing something.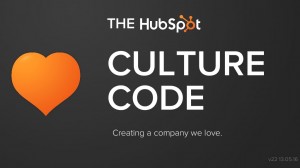 A few relatively newer, while still large, companies have taken up the mantle. Netflix and Hubspot have created hundred-slide culture decks, which I studied in great detail when coming up with the plan for our own. Hubspot, given their general content marketing awesomeness, have taken the whole concept to another level by setting up a special site for their culture deck and using it to not only drive more traffic to their website, but to also drive great employees to the company. And although I haven't yet condensed my views into an Ometria culture deck, the same thing has already started happening with us.
Let me begin by describing our current hiring process. It has been optimised over the past few hires with one specific reason – to turn our startup from just a company into a cult. A cult, in this sense, was defined by Steve Newcomb a few years ago as "a group of super high quality people who trust each other and have similar ways of thinking, learning, reacting, problem-solving and working together", and this is exactly what I have been aiming to create.
Initially all people are screened and some don't get an interview if their experience, and the overall feel of their CV isn't right. Those who stand out get invited in for a face to face hour-long chat with one of the founding team, most likely but not necessarily myself. Sometimes this is done over coffee or a meal, depending on the level of the position and quality of the person. If in that hour they prove to be both capable and interesting, then stage two is to do a full day of working with the team, where we give them a broad range of tasks, both related to their job and not, see how they structure their work and verify the quality of their output. We also go for lunch to really get an idea of how they would fit in with the rest of us.
If they get through this, then the final third stage is the "gauntlet". All the final stage candidates come in on the same day, and get interviewed by each current member of the team, one by one. Some people may only dedicate five minutes to the interview, but others may spend an hour, so the process takes a while. At the end of this day, however, we are able to decide who we think is best. If anyone says no to working with them, then they are out. Absolutely no risks are taken with our culture. I'd rather spend another month looking, than ruin what we have now. For the current role, we have done 25 interviews, five people have taken the test, and we still only have one person who has made it through to the gauntlet.
Word seems to be spreading. I recently did a casual interview with a girl who got introduced to me by one of my oldest and best friends. They were doing their MBA together, and he said that she was interested in analytics and that I should speak with her. I thought he had "sold" her on my company. During out chat, it turned out that she had actually come across Ometria herself, and then specifically tracked down someone who could put her in touch with me.
Over another casual chat last week with a friend of mine who runs his own startup, I described a bit about this process and how we work, and he told me quite how different the culture within his own team was, and how he really wanted to spend some time with us to try and absorb some of ours. I hate letting people down, but given how hard I've worked to create what we have, I had to say no – there is no way that anyone gets into the cult without following the process.
So have we managed to become a cult? You tell me..
The following e-mail came from the latest person to join our team -a rockstar developer, in this case, quite literally. It came on Friday, with him starting work just this Monday.
"… Lastly, just wanted to thank you all for an amazing first week, way above my expectations. Thanks for being so inclusive and for keeping such a high spirited, but also focused and productive, working environment."
I've had a lot of moments in life when my efforts have been validated – getting into various schools and universities, successfully completing large property projects, people praising my blog, but I have to say – this one was by far the best.