A while back I wrote a blog post about Frank Underwood and a few other TV characters – in particular what these characters had in common, and which aspects of them I found myself relating to. That was back when we were going through one of the hardest times at my company, Ometria, trying to find product-market fit and trying to keep the team focused on an ever-changing goal.
These guys were people on a mission. They were trying to get things done. They knew what they wanted and they were going after it, whatever it took. When you start a company, that approach resonates. You're creating something from nothing, you're going from zero to one, and if you don't keep moving forward every single moment, the whole thing can just collapse. At any moment it can all disappear into thin air. Not only does it feel that way, but chances are that's the actual reality too.
A lot has changed since that time and I now find myself relating to some rather different characters. Recently we reached a different stage at Ometria. We went from a startup, trying to find and prove that we had true product-market fit, to a scale-up (yes, that's a standard term now – I'm still grateful to have been part of Tech City UK's Upscale programme last year). These days, we're just trying to keep up with our growth without messing it all up along the way. For the best part of three years, we were constantly iterating, trying to work out how to get more sales. For the past few months, we've been trying to work out how to keep up with the hiring and process-building, so we don't have to start actually slowing sales down. It's been a whole new challenge, and no less difficult than the previous one.
And over these past few months, I've found myself noticing, admiring and learning from some completely different types of characters. Characters who are calm, composed, and in control. Characters who aren't just getting things done, but characters who are able to truly lead. And it turns out that entrepreneurial hustle is a very different skillset to true leadership. As the number of people you lead gets bigger, and their experiences and backgrounds become more and more different, the skills of the leader have to evolve, and fast.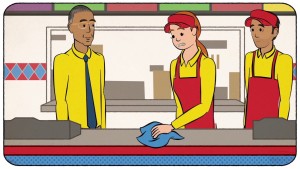 So I found myself noticing all sorts people I may have previously not. I watched Gustavo Fring bring together his Pollos Hermanos team, and give them a speech that calmed them down after Hector's aggressive visit. He was faced with a situation that was practically inexplainable – after all, how does the owner of a fast-food shop explain to his team why some gangsters turned up, threw out everyone, and then had what was clearly a business discussion with him. And yet he does. He delivers the explanation, he does it immediately, and he does it in a manner that calms his team and helps them get back to what they were focusing on. And the way he does that is so unexpected, given the premise of the show and the reality of his character, that it makes it even more impressive to watch.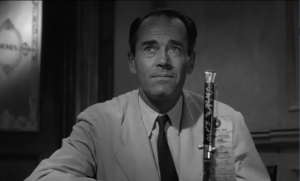 I noticed Juror 8 in Twelve Angry Men, a film I first saw twenty years ago. It's him against the world. Him against eleven other individuals. And he's the only one standing against them. He needs to change their minds, because he believes that his idea is the one that is truly right. But each of those eleven men have their own ideas, their own frames of reference, and their own emotional states. Each of them respond to completely different approaches. Some are unemotional. They respond to logic. He explains why there is sufficient doubt on some of the evidence, and they shift to his side. Others are in an entirely emotional state. They don't respond to logic. But in the end they crack too. They get themselves to the realisation that they are being guided by their emotions, and they switch to his side.
I read The Five Dysfunctions of a Team and followed the story of Kathryn as she joined a company as CEO and had to help the existing senior management team come together and work more effectively. How she approaches each person in a specific and individual way. How she understands the right time to take charge, and the right time to let something go. How she knows that it all starts with trust, and ends with true collective accountability, and how she's able to explain that to a team who are eying her with suspicion, uncertain of her intentions or ability, and unhappy about the change she is bringing.
Before now things like this would have seemed like unnecessary hard work. They would have seemed like politics, which is the biggest fear of a startup founder. But in reality they aren't. People are emotional beings. They are each different. Helping them work together is not a waste of time. And being in charge of that can't just be trusted to intelligence and hard work – it requires learning, the development of specific skills, and the careful application of them.
I've always thought, and been told, that I'm good with people. But I've recently realised that I have a lot more left to learn if I'm to become a truly skilled leader. Clearly, I'm just at the beginning of this journey, and I'm excited and grateful that the forty exceptional Ometrians who are now part of the team have given me this opportunity.